Influence area

The Port of Dos Bocas, has the ability to provide specialized port services through multipurpose infrastructure and diverse business lines that cover the requirements of each type of short, medium and long-term oil and industrial sector projects.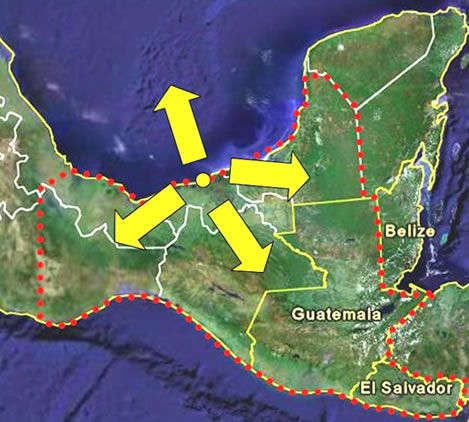 Through the Multi-Purpose Terminal, the Port of Dos Bocas performs petroleum, industrial and commercial cargo handling outbound to the ports in the Gulf of Mexico, the East Coast of the United States of America, the Caribbean, Europe, North Africa and Middle East countries.
The area of influence extends primarily to the Mexican states of Tabasco, Campeche, Chiapas and Veracruz in a region with an estimated population of 10 million inhabitants.

However, in this geographical area are currently developing a large number of industrial, petroleum related, agriculture and forestry activities which are potential users for sea and road transportation of cargo, representing a vital support development of the economy of the region.